Let us take care of your smile
Aquidneck Island's Top Rated Dental Office serving Middletown, Portsmouth, and Newport.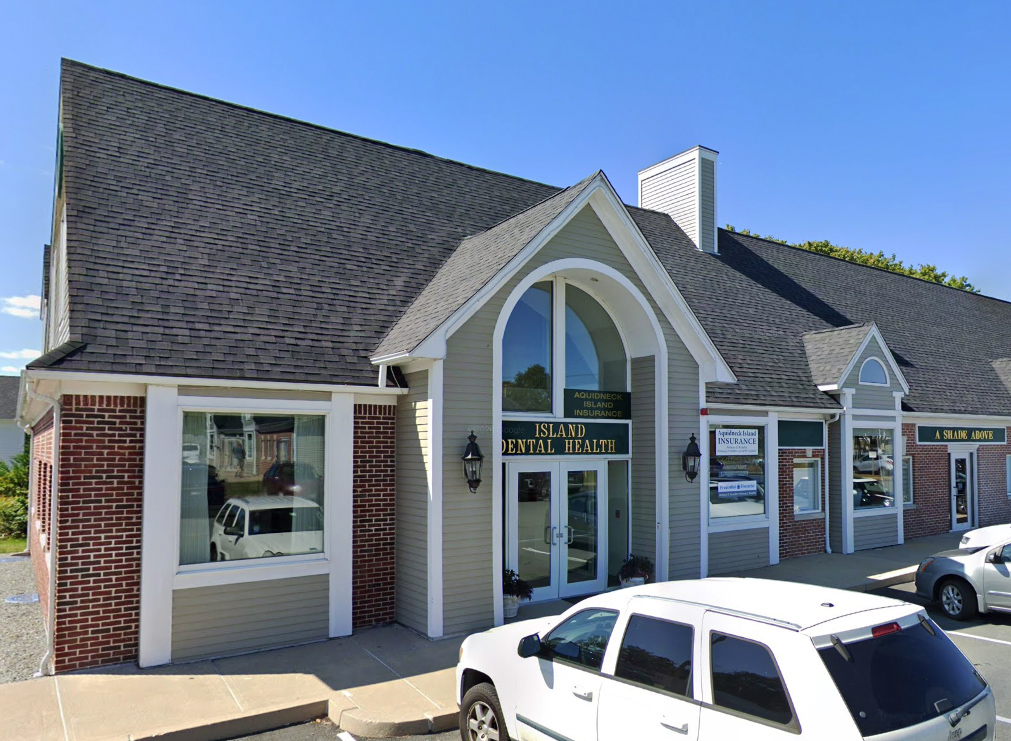 Providing Dental Care in the Following Areas
Dr. Faiella and her team at Island Dental Health believe that having a beautiful, healthy smile is incredibly important for your self-confidence, overall well-being and happiness. We take pride in exceptional service and utilize the most technologically advanced equipment and knowledge available to date to provide you with the best possible care. Our primary goal is to provide you with an extraordinary experience, alleviating your fears and concerns, and helping to give you the smile you have always desired! Whether that means spending extra time educating you about your options or reviewing your individual goals; we only want to make you healthy, happy, and to give you a reason to SMILE!
We offer many cosmetic procedures such as porcelain veneers, teeth whitening, Invisalign, composite fillings, and Pediatric Dentistry. During your new patient consultation, Dr. Faiella will work with you to develop a treatment plan that fits your unique needs.

If you want your teeth to be "pearly whites" again, your best bet is to talk to Dr. Faiella about teeth whitening.

Gradually shift your teeth into the beautiful smile you've always wanted without trying to hide a mouthful of metal!

Provide added tooth support – they're made with a substance that chemically bonds to the tooth structure.

Dental implants are a permanent, comfortable, and natural-looking alternative to your own natural teeth.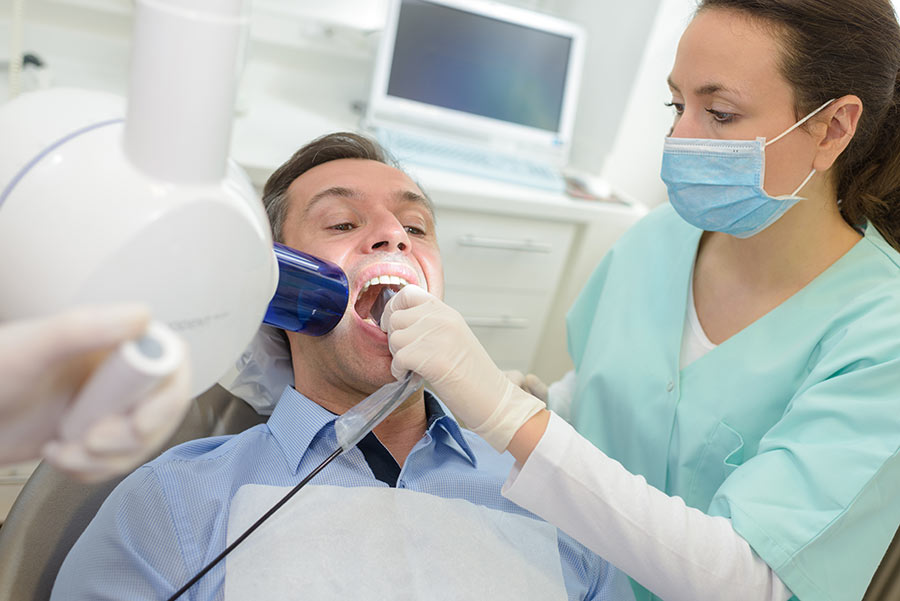 A Higher Standard of Dental Care
Our mission is to provide our patients with guidance towards wellness and optimum oral health. We will strive to raise their level of awareness of the role good oral hygiene plays in the overall well-being of the individual for life. We promise to continually pursue excellence through advanced education, team growth, and mastery of leading edge technology. 
F&J D.
★★★★★
Professional & courteous
Clare W.
★★★★★
I have always had very positive experiences here and everyone is so welcoming. Dr Faiella is very friendly, gentle, and highly experienced, and as a person who doesn't love going to the dentist, they have put me at ease every step of the way.
stephen L.
★★★★★
As always, friendly, responsive and professional service.
Ross M.
★★★★★
Had 3 cavities filled at once. Didn't feel a thing and the teeth look brand new now. Excellent work
judy C.
★★★★★
At 10:30 am, I bit into a piece of hard caramel which pull off half of my top front tooth. I immediately contacted Island Dental, my dentist office, and they arranged for me to be seen that afternoon at 4:00 pm. I was at the appointment for approximately 40 minutes or so, and walked out with a brand new filling that matched my teeth perfectly! I was so grateful for their assistance with this situation!
Cheryl B.
★★★★★
Always great experience.Everyone is so pleasant.
Kim A.
★★★★★
Valerie is an exceptional hygienist. Great staff.
Rosie R.
★★★★★
This dental office is the best because of the GREAT STAFF.
Anne S.
★★★★★
Friendly, professional and patient ....and I have a long-time fear of dentists. They were very understanding and worked with my fears making my appointment go quickly and easily.
Dina C.
★★★★★
The team at Island Dental Health is kind, friendly, and always deliver excellent care. They are gentle and always put me at ease. I have the utmost confidence in the care they provide.
Roxalene E W.
★★★★★
I have nothing to say but praise for Island Dental. Five star on every level!
Nancy61
★★★★★
Fantastic staff! Thorough. Kind. Very sensitive to my anxiety (anything dental).
Monica S.
★★★★★
Top notch!!! In, out and done so fast. Called last night, left a message for an appointment and they took me in the next day. ❤️
Peter M.
★★★★★
We just moved to Newport and I needed an emergency appointment due to a problem with one of my molars. Island Dental Health was accepting me as new patient right away and offered me an appointment . Dr. Ashley Faiella and her staff are outstanding, super friendly , patient focused, professional and accommodating . For sure my very best experience with a dentist office ever on a local and global basis. My sincere thanks to Dr Faiella, Kate and Erin ! They truly make the difference !
David B.
★★★★★
What a fantastic group of people! I have dentophobia and have avoided the dentist for nearly fifteen years, but brushing and flossing alone simply aren't enough.A friendly and compassionate person took my initial call to Island Dental Health. The office is sunny, spotless, and welcoming. I was greeted with a smile and offered a tablet to complete the standard patient questionnaires and authorization forms.Ashley, the dental hygienist, worked like lightning while carrying on a calm, casual conversation. She was friendly despite having a crushing headache and was sensitive to my anxiety, asking several times if I needed a break. I appreciated her taking the time to highlight issues on the digital X-rays and answer random questions.Dr. Faeilla was friendly and calming and took the time to review the issues and treatment plans.I'm grateful for the care I received at Island Dental Health!
Do You Have any Questions?
We want to answer any questions you might have about your oral care or upcoming dental visit. Please contact us if you cannot find an answer to your question on our website.

Island Dental Offers the following services to assist with your Insurance and financing needs.
Everyone Deserves to have a Healthy Smile